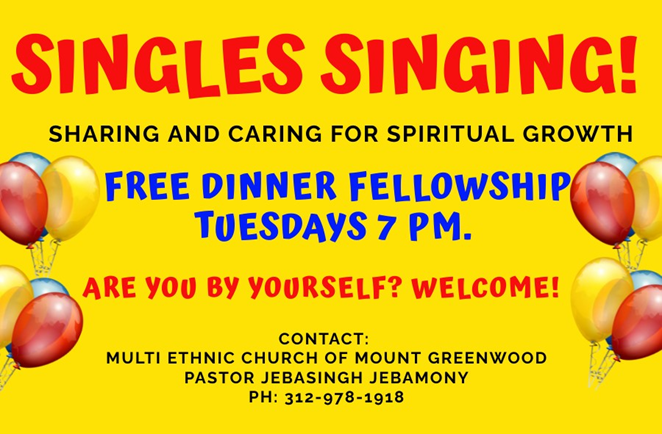 Singles Singing
Singles meet on Tuesdays at 7 pm in the church for a time of meal fellowship and to share their experience with Christ who is our Single! We intend to provide a sense of belongingness with the church family to celebrate the richness of God's blessings for all those who come and participate. It is our experience that Singles' meeting has been a time of joy and celebration of gift and talents with Jesus Christ.  Join us if you are all by yourself or living with the feeling of loneliness.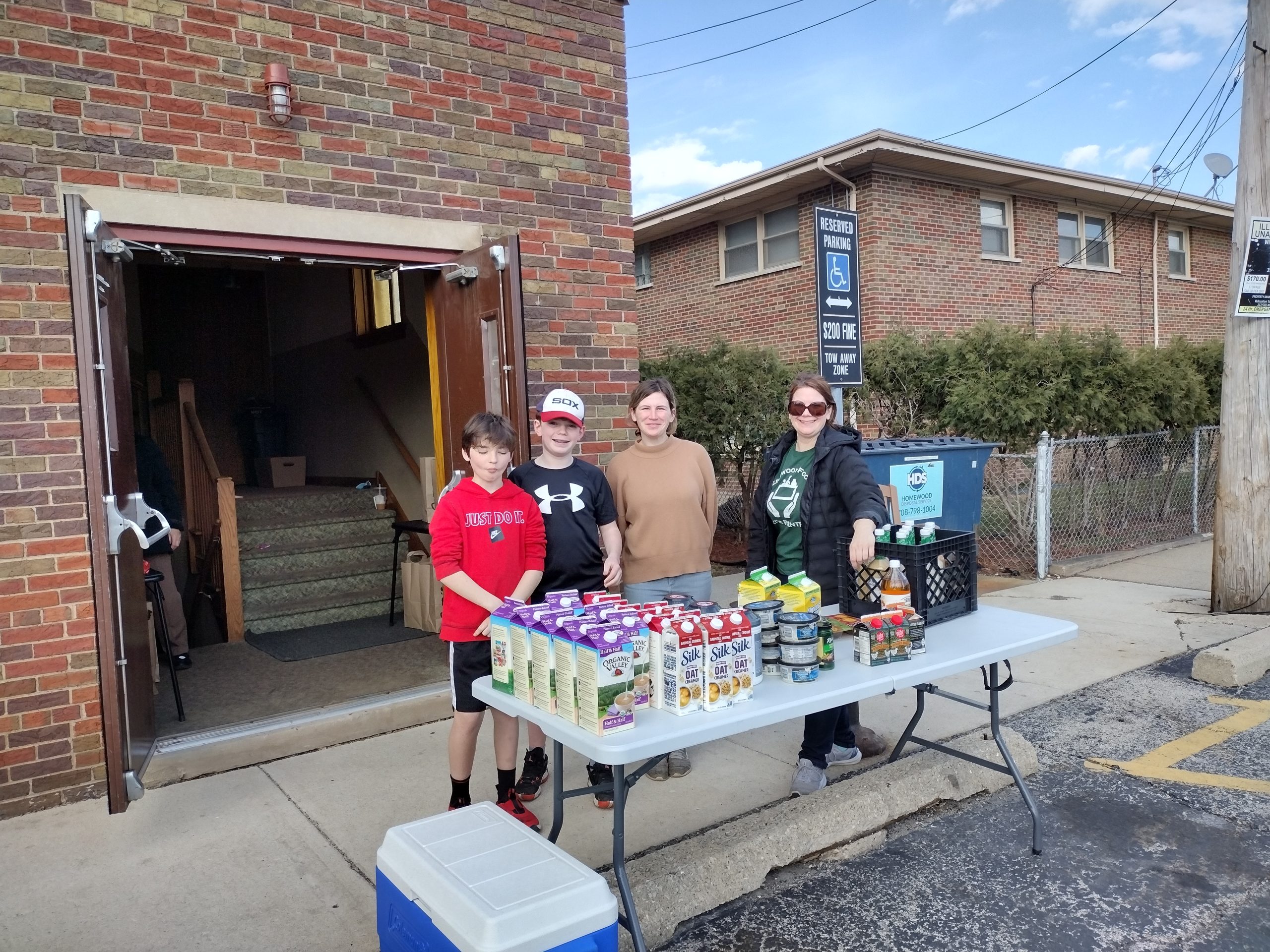 Pat's Pantry is a food pantry in collaboration with Mt. Greenwood Community Church in memoriam of Patrick Turney. Pat's Pantry, through volunteers, envisions and cultivates a hunger free community by feeding families in need.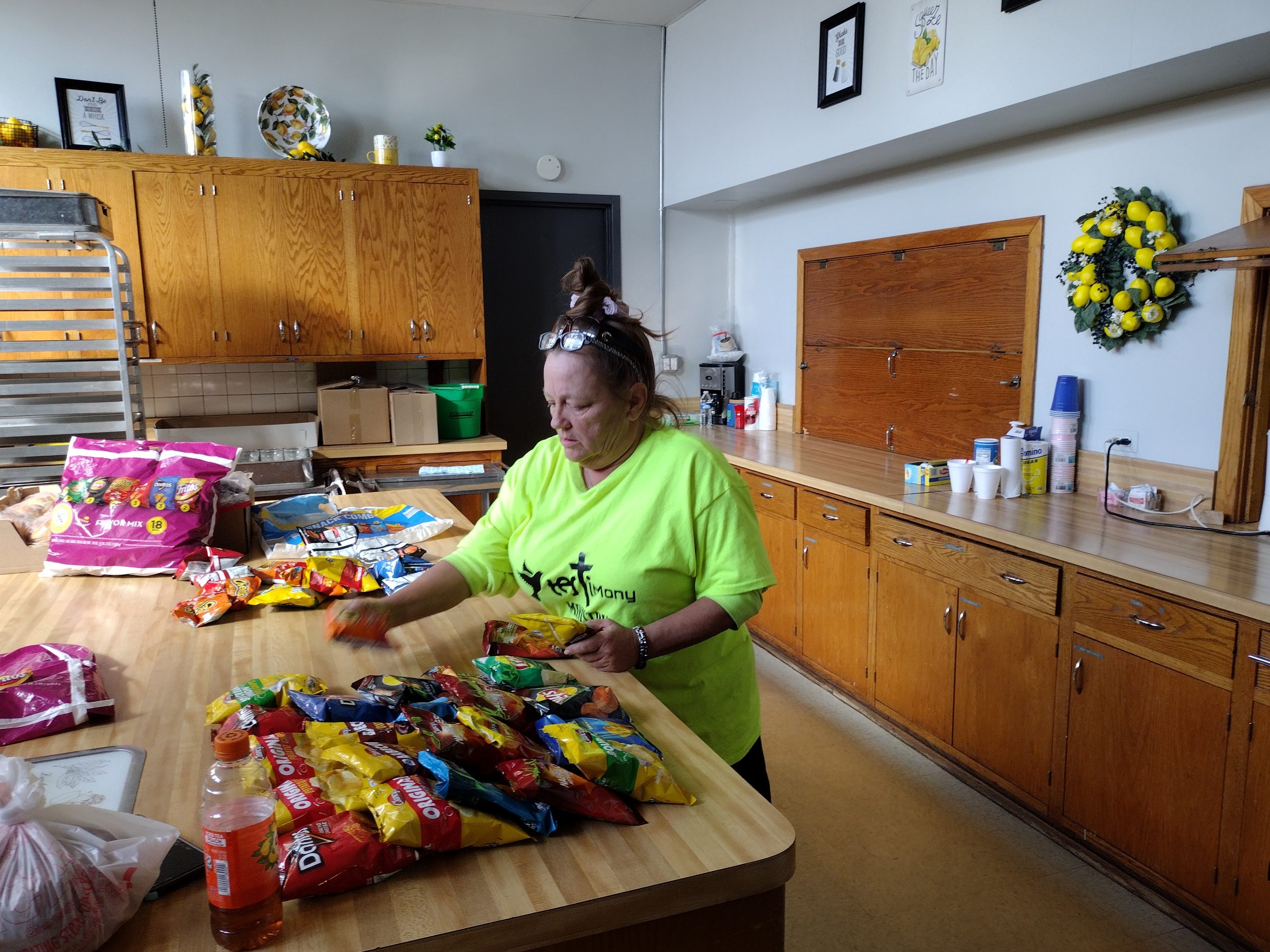 Testimony Ministry
Testimony Ministry is a direct to the street homeless ministry that serves the inner-city on the southside of Chicago.  We provide hot meals, warm gear, and transit passes.  We give lots of love and encouragement while sharing the gospel of Jesus Christ with everyone we meet.  We have done this for five years and are proud to partner with Mount Greenwood Community Church.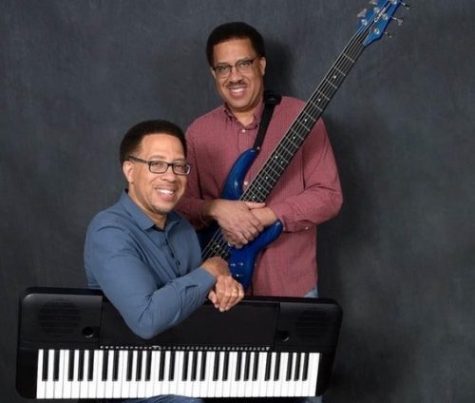 MuzicNet School of Music
MuzicNet School of Music was founded by Alan Franklin and Aaron Franklin in 1995.  Since then, our diverse staff has had the joy of teaching thousands of students the art of singing and playing musical instruments.  Whether you are a beginner or an advanced musician, we have lessons to suit you.
Our mission: "We're a network of professional musicians and music educators, committed to instructing musicians, equipping churches, serving communities and restoring integrity to the arts – globally."